Application videos
Dive into this year's Summer look!
Looking for a bronzed make-up look with a summer glow?
Here's how: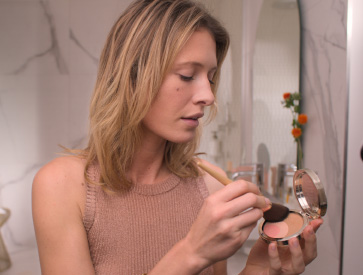 1
BLEND
Blend both shades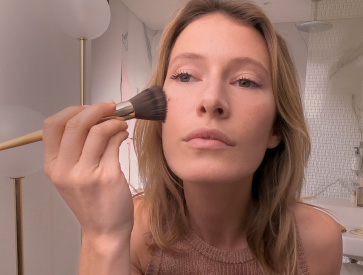 2
PRESS DOWN
Press down gently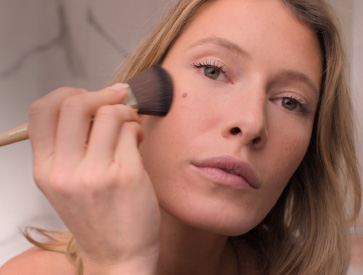 3
BLEND
Blend over the face
4
APPLY
Apply to cheekbones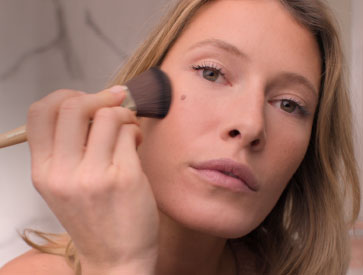 5
APPLY
Apply the gold shade to the eyelid, the matte brown shade to the outer corner, the bronze shade along the crease, the highlighter shade to the inner corner.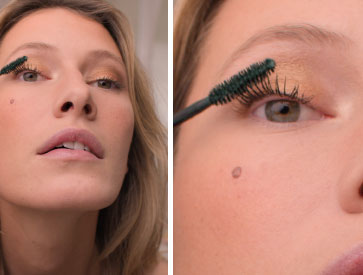 6
BRUSH
Brush mascara from root to tip. Accentuate the curl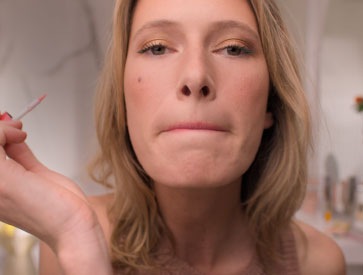 7
APPLY
Apply to the lower lip. Pinch lips together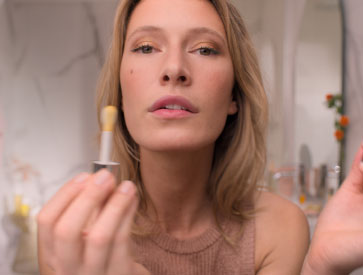 8
ENHANCE
Enhance shine with Lip Comfort Oil

OUR EXPERT TIPS
Whatever you do, don't tug! Hold the corner of your mouth in place with one hand as you remove the lipstick with the other.