Exclusive Application Videos
How to apply an eye contour treatment
Look rested and refreshed
Target puffiness, dark circles and wrinkles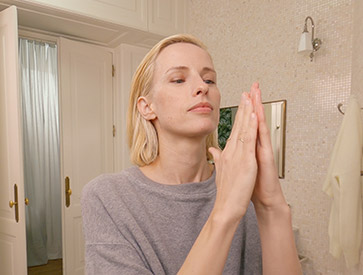 1
Warm
Take a small amount of product and warm between your fingertips.
3 seconds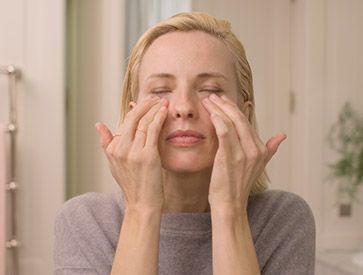 2
Drain
Apply a gentle draining pressure 4 times under the eyes and 4 times under the eyebrows. Apply a relaxing pressure twice between the eyebrows.
15 seconds

OUR EXPERT TIPS
Use the entire pad of your finger to apply pressure to eye contours--not just the point of your fingertips.