Our commitments
Our commitments
The actions that we've taken to
support the circular economy.
Clarins packaging is subject to continuous research and development in order to minimise its environmental footprint.
This approach to eco-design is reflected through three key commitments: reduce, reuse and recycle, in addition to Clarins' own respect for nature.
A circular economy approach that aims to reduce over-consumption and limit waste.
Discover the actions that we've taken
to support

the circular economy.
To find out more, click on one of the 4 categories
Reducing
the waste of resources
We are constantly looking for ways to reduce the weight and volume of our packaging by adjusting cases, using less glass, and eliminating the need for interior spacers, leaflets and certain cases...
We are also actively working to reduce the use of plastic in our packaging by eliminating all unnecessary plastic packaging in our boxes and kits, switching to recycled plastic for the capsules of our 50 ml jars, and reducing the number of single-use capsules in our jars by 1/3...
Furthermore, to minimise the consumption of new resources, we favour responsible materials such as recycled glass and paper from sustainably managed forests.
Our objective for 2025
Reduce our use of new plastic by 30%.
Our key figures
of virgin plastic saved by redesigning the capsules in our 50 ml jars
are printed on cardboard made with controlled and FSC approved materials

Reusing
in order to consume less
Give your Clarins containers a new life!
Allowing you to reuse or refill our products is one of our ambitions. Since 2018, our Eau Dyanmisante has a pump that can be unscrewed for refilling.
And that's only the beginning... Various refillable containers are currently in development, both for your skincare and your make-up.

Recycling
to limit

our environmental

impact
Right from the design phase of our products, we systematically prioritise recyclable and recycled materials.
70% of our packaging is made of glass or cardboard, materials that are fully recyclable. And we already use 30% recyclable materials in our packaging.
By 2025, 100% of our packaging will be recyclable or refillable. The same high standards and control is applied in our production plants, where 100% of our industrial waste is now reused.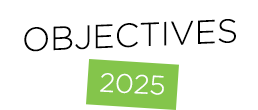 100%
recyclable or refillable skincare packaging
Made from
50%
recycled materials

Respecting
nature and natural

resources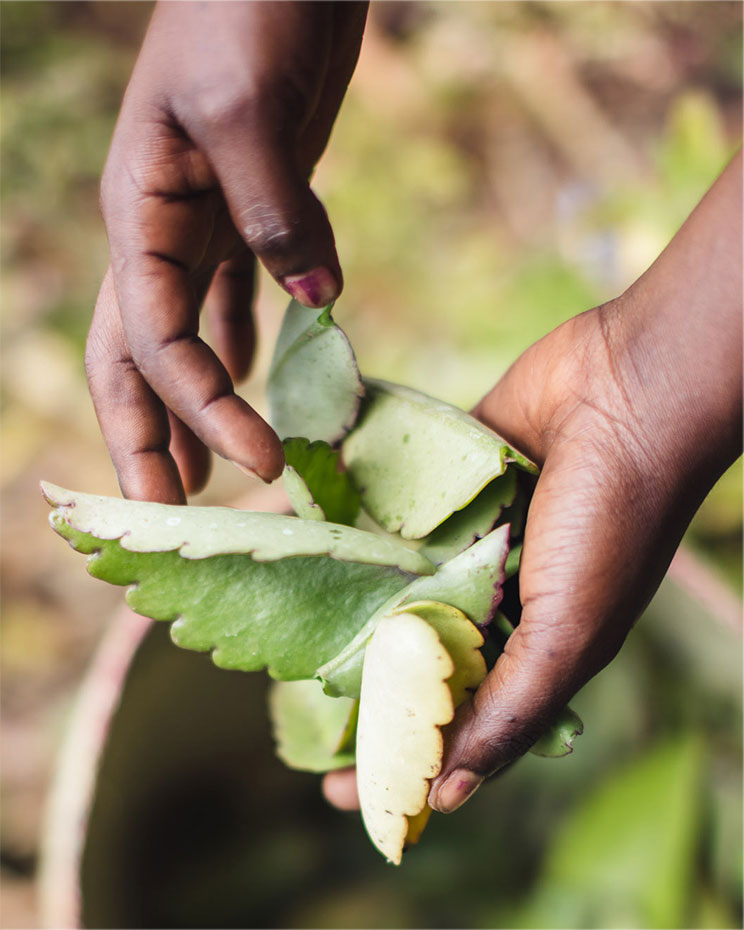 Clarins' fourth commitment is directly linked to nature, which has always inspired us and provided us with our most precious ingredients.
Respecting it means favouring sustainable farming based on the idea of doing more with less - the very principle of the circular economy: promoting sustainable agriculture, taking only the parts of plants that are not essential for their regrowth, favouring wild harvesting that respects ecosystems, reusing industrial waste (such as seeds or husks) to transform them into active ingredients... All of these values influence us in our daily work.
Discover our responsible sourcing

The Pack Score
is an ongoing effort

to make progress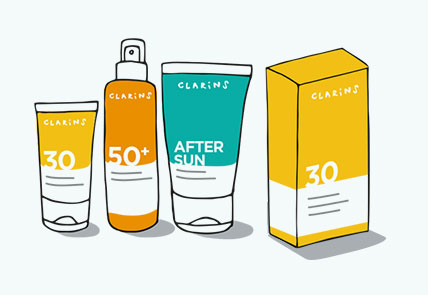 In all aspects of our business, we are guided by a commitment to innovation and continuous improvement.
This essential principle led us to develop our own tool for measuring the environmental performance of our packaging: the Pack Score.
By 2025, 100% of our packaging will be graded, with a target of 10% improvement for each renovation.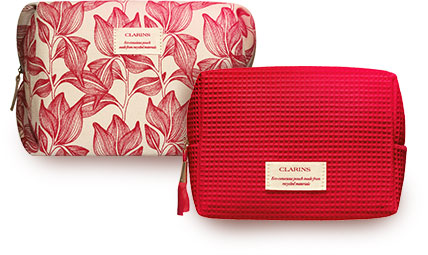 Created for you with the planet in mind, our beauty kits are made from natural fibers or recycled materials. Practical and durable cases for all your Clarins treatments.