Exclusive Application Videos
How to apply your hand cream
Missing soft, nourished hands and nails? Our hand cream can protect against the daily elements and non-stop hand-washing
Missing soft, nourished hands and nails? Enriched with Shea Butter, our hand cream can protect against the daily elements and non-stop hand-washing. Here's how: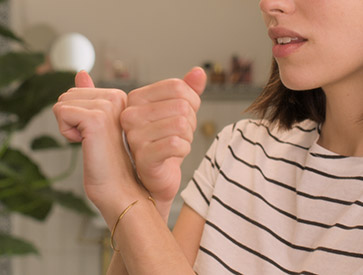 1
Warm
Take a small amount of product and warm between the back of your hands.
3 seconds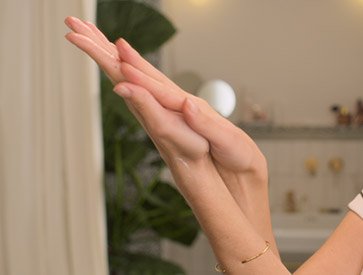 2
Smooth
Smooth the product on the back and on the palm of each hand.
5 seconds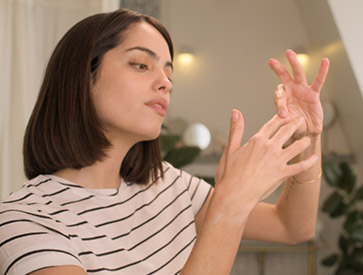 3
Massage
Massage remaining product into the nail tips.
10 seconds

OUR EXPERT TIPS
For best results, repeat!