Exclusive Application Videos
How to apply your body moisturizer
Enjoy our Moisture-Rich Body Lotion that melts effortlessly into skin for exceptional results
Enjoy our Moisture-Rich Body Lotion that melts effortlessly into skin for exceptional results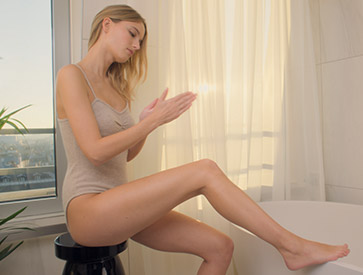 1
Warm
Take a small amount of product and warm in your hands.
3 seconds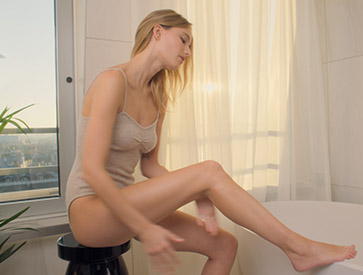 2
Smooth
Using both hands, smooth the product over the skin, working from the ankle to the top of the thigh (repeat twice), from hands to shoulders then center of our body.
40 seconds

OUR EXPERT TIPS
For best results, repeat!