Exclusive Application Videos
How to apply Calm Essentiel emulsion
Calm sensations of skin discomfort with a creamy texture that melts into the skin, to intensely moisturise and protect it
Choose the right time for this self-care moment in a relaxed setting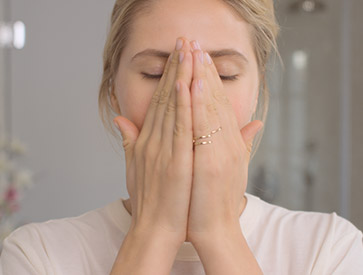 1
Breathe
Warm the product between the fingertips and inhale to enjoy the calming scent of Clary Sage Extract. Hold your breath for 10 seconds.
10 seconds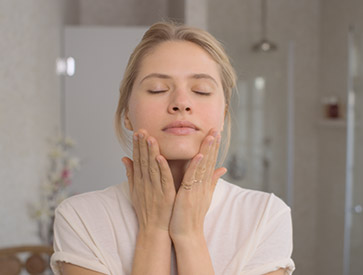 2
Smooth
Gently smooth the product across the face for an instant soothing effect.
8 seconds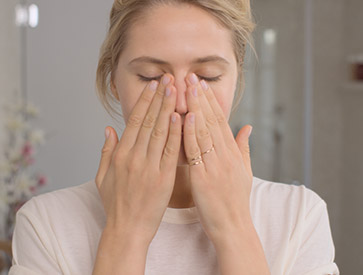 3
Pressure
Apply a light draining pressure on the cheeks, forehead and neck. Apply a relaxing pressure to the side of the face and the temple area.
10 seconds

OUR EXPERT TIPS
Optimise the benefits of each treatment by breathing in the scent of each product before applying.