Exclusive Application Videos
How to apply your face treatment oil
Combining principles of aromatherapy and phytotherapy, our revitalising range of facial oils will nourish and refine your skin, leaving it satin-soft and ultra-hydrated
Whether your skin is dry, oily or a combination, a dedicated face oil serum can help de-stress and soothe your skin, leaving it noticeably nourished within just two days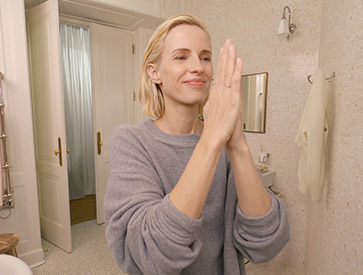 1
Warm
Warm a little of the oil between the palms of your hands.
3 seconds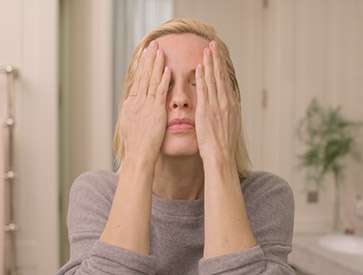 2
Apply
Breathe in deeply and apply outwards over the face and neck.
10 seconds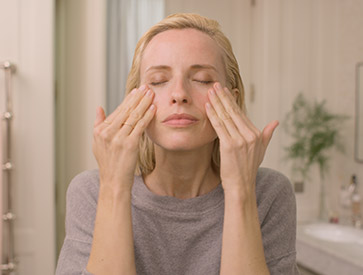 3
Drain
Apply a light draining pressure 3 times on the cheeks, the forehead and chin, and finally on the neck.
10 seconds

OUR EXPERT TIPS
Drain pressure at the right pace: quickly in the morning to kick-start your day, more slowly at night before going to sleep.