Exclusive Application Videos
How to apply a body exfoliator
Gently buff away dry skin to reveal a soft, smooth body!
Polish and soften your skin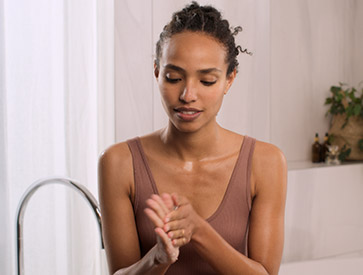 1
Warm
Wet the skin and warm the product between the palms of your hands.
3 seconds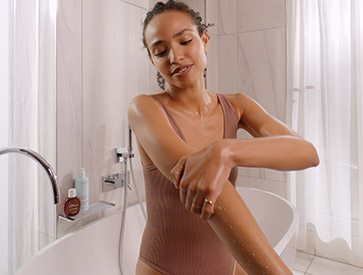 2
Upwards movements
Use gentle upward, circular motions to apply the product to your legs, and arms working upwards to finish at the center of your body.
60 seconds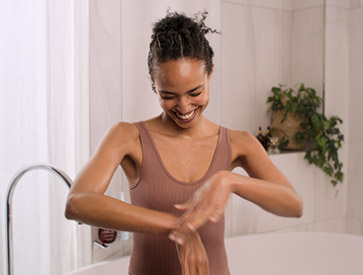 3
Rinse off with water.
10 seconds

OUR EXPERT TIPS
Make sure water is room temperature because water that is too hot or cold can irritate the skin!