Spa My Blend by Clarins
Spa My Blend
by Clarins
An exclusive club of exceptional hotels, located around  the world, delivering the ultimate spa experience.
The Ultimate Spa Treatment
An exclusive partnership between two brands. Clarins: a 100% manual method, a collection of iconic products and a pioneering approach to beauty derived from plants. My Blend: a highly precise diagnostic tool that creates a unique blend in real-time to provide a completely tailored treatment.
Expertise
These spas offer a complete range of spa services performed by an attentive Beauty Coach. They incorporate original application techniques, incredible formulas, expert advice and next-generation equipment.
Hôtel Royal Monceau-Raffles Paris
Designed entirely by Philippe Starck, Hôtel Le Royal Monceau - Raffles Paris displays decidedly avant-garde, timeless and bold style. An intimate Parisian experience set in a paradise of pure white. 
The "made in Starck" Spa My Blend by Clarins offers serenity and luxurious simplicity. This haven of peace and relaxation is a temple of tailor-made luxury. Its 1,500 square metres of well-being include a 23-metre swimming pool (the largest ever built in a luxury Paris hotel) bathed in sunlight and surrounded by a mirrored wall that creates a sensation of infinity.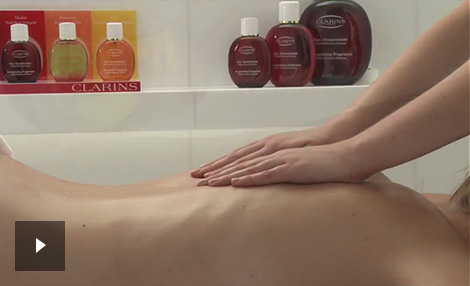 Become a member of the Spa My Blend by Clarins at the Hôtel Le Royal Monceau Club
Become a member of the Spa My Blend by Clarins Club and feel unique, every day.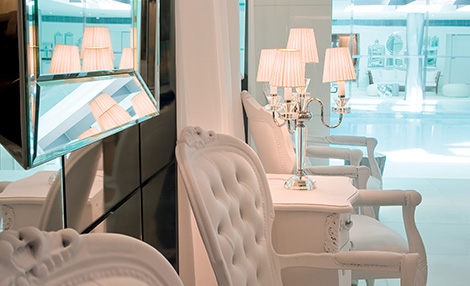 Hôtel Royal Monceau-Raffles Paris
37, avenue Hoche
75008 Paris
Tel Spa: +33 (0)1 42 99 88 99
My Blend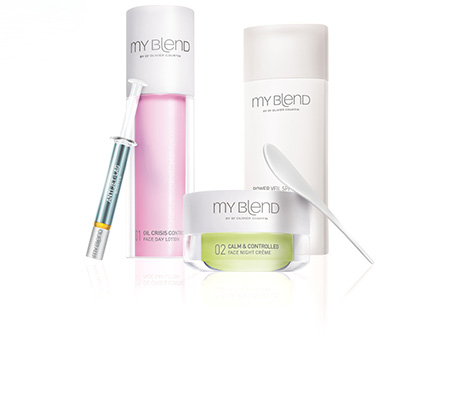 Created by Dr. Olivier Courtin-Clarins, My Blend is a revolutionary concept: it aims to meet the changing and individual needs of every skin type at any age through customised treatments. 
By taking into account a person's lifestyle in addition to the skin's age and type when developing formulas, My Blend goes well beyond "conventional" cosmetics. It offers 150 blends and 350 day-night combinations by adding "Boosters" (concentrates of pure active ingredients) to 15 day and night creams. What is your blend? 
Receive your personalised diagnosis at
For an unforgettable experience, treat yourself to a My Blend spa treatment and entrust your beauty to the expert hands of our Beauty Coaches. 
The Ritz-Carlton, Toronto
Indulge in a customised spa experience on the fifth floor of this amazing hotel, recognised for its stunning architecture. The magnificent Spa My Blend by Clarins occupies a 2,000 square metre space. 
It features Clarins treatments for the face and body, as well as My Blend facial treatments, customised just for you. A unique and different way to indulge in well-being and experience true skin rejuvenation.
 The Ritz Carlton Toronto
181 Wellington St. W
Toronto, ON. M5V 3G7, Canada
Tel : +33 (0)4 92 98 77 49
Clarins Spa My Blend Worldwide
Experience Clarins expertise at a Spa My Blend near you.