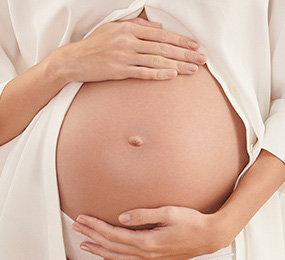 Stop stressing about stretch marks!

STOP STRESSING ABOUT STRETCH MARKS!
Prevent the appearance of the first stretch marks...
Discover Clarins tips and treatments to prevent stretch marks during pregnancy.
How can I limit the appearance of stretch marks during pregnancy?
For 9 months, the skin is inevitably subject to stretching, more or less quickly and more or less excessively depending on weight gain. You can't help it: your belly will become rounder, your breasts will get bigger, your body will be transformed by the unexpected fluctuation of hormones. Don't stress, it's the life of pregnancy! Keep smiling. A light massage on still wet skin, focusing on the at-risk areas of the stomach, thighs, breasts and hips, with the iconic Tonic Body Treatment Oil will help prevent the appearance of those undesirable little red marks. Rinse off with cool water to tone the skin as much as possible. Day after day, the skin is more elastic to cope with the stretching of the tissue. 
How can stretch marks prevented in expectant mothers?
To complete this preventive toning action, trust Body Partner, Clarins' anti-stretch mark expert. The daily application of this skin care product limits the development of stretch marks and reduces their appearance. The combination of Centella asiatica extract and organic green banana extract promotes elasticity. Clarins' answer for smooth, toned skin and a beautiful expectant mother who feels good about her body!