Clarins x Plastic Odyssey
reducing plastic waste, on land and at sea
Over the past few decades, plastic production has exploded - over two hundred times what it was in the 1950s. Shockingly, nearly 20 tons of plastic waste are dumped into the ocean every minute. The impact on wildlife and the natural ecosystem is simply unsustainable.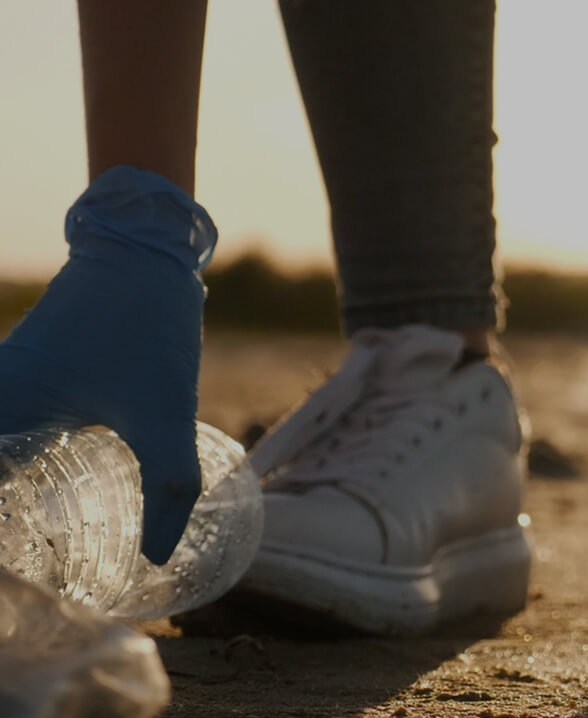 In 2017, Clarins was the first sponsor of Plastic Odyssey
As part of our commitment to protecting the environment, Clarins is proud to support Plastic Odyssey, a one-of-a-kind sailing expedition to
help combat plastic waste in our waters
The initiative aims to tackle seaborne plastic waste at the source - on land -
by connecting actors from across the world
encouraging local initiatives, and taking action towards a world without plastic waste.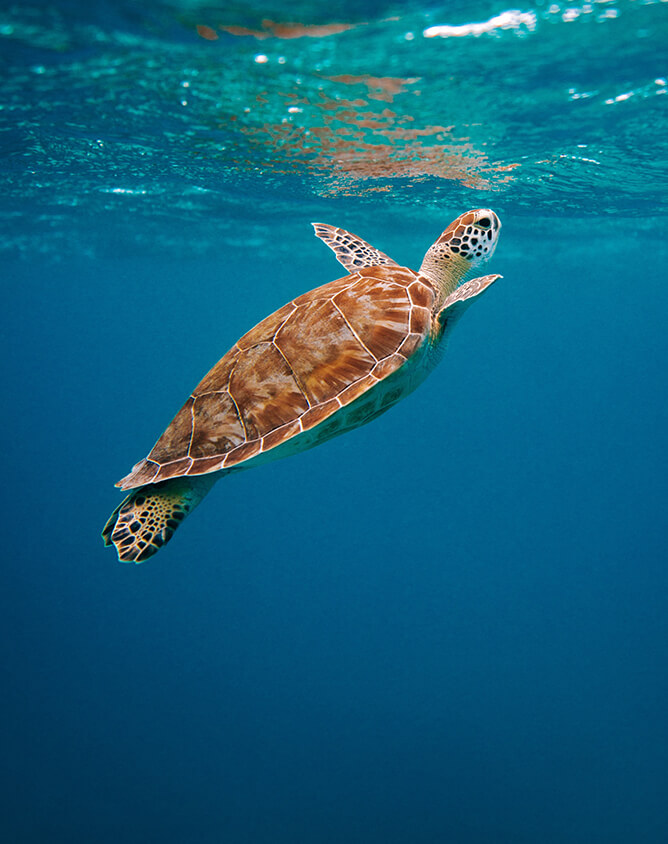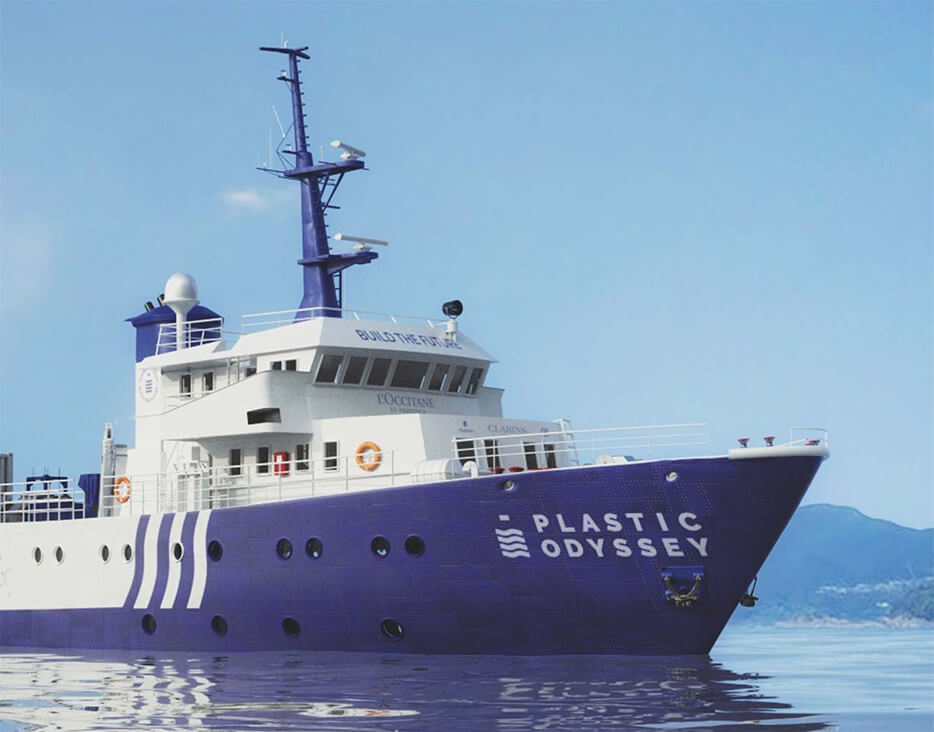 A round-the-world trip to reduce the impact of plastic waste
In October 2022, Plastic Odyssey began a daring global expedition to collect and reuse plastic found on the coast, with help from local volunteers.
Acting as a mobile laboratory, the ship's onboard workshop transforms plastic waste into building materials and fuel, thanks to low-tech, open-source technology. Trained by the ship's crew, volunteers from around the world will learn how to treat plastic waste directly on board, helping to create jobs through the recycling of plastic waste once back on dry land.
Training volunteers around the globe
The journey begins in the Mediterranean, before a lengthy trip along the coast of West Africa. The 40-meter ship will then cross the Atlantic and head for Latin America and the Caribbean, before visiting the Pacific Islands, Southeast Asia, and finally East and South Africa,
Over the next three years,
the 20-strong crew will conduct
30 three-week stopovers around the world,
helping hundreds of volunteers to launch local recycling centers through the ship's onboard workshop.
At Clarins, we're committed to doing our part to help ensure a better world for the next generation. A dream? Maybe, but we believe in it!
Clarins says no to plastic
Alongside Clarins' partnership with Plastic Odyssey, Clarins continues to prioritise alternatives to plastic.
Plastic bags have been banned
in all Clarins boutiques in France since 1999.
All of our formulas
are free from microplastics.
By 2025, Clarins commits to have 100% of skincare catalogue
recyclable, reusable or refillable.