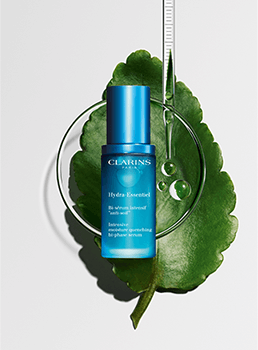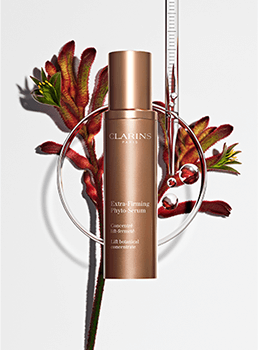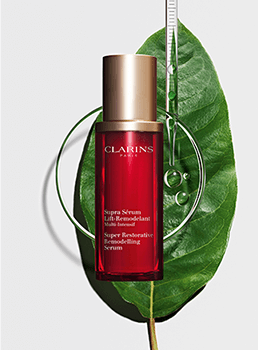 Discover your perfect serum
Looking to fight wrinkles? Struggling with dull or dry skin? Noticing a lack of skin tone or firmness? Clarins has the perfect serum for you.
Discover the essential first step in your skincare routine: your made-to-measure serum.
Enriched with concentrates of the very best active ingredients for a tailor-made solution to all skin's needs, the right serum leaves skin prepped, primed, and ready for the day.
With a serum for every skin concern, from fine lines and wrinkles to radiance and tone, Clarins' complete collection of serums has you covered.
I want to visibly...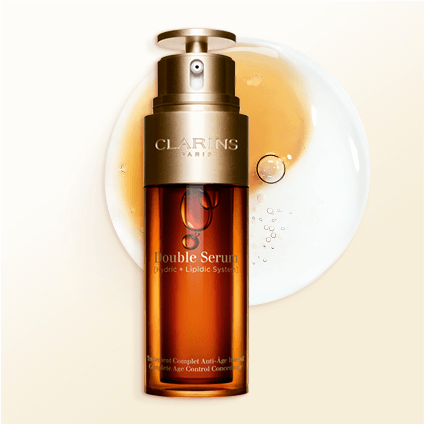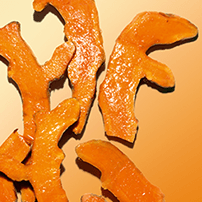 Turmeric
Fight signs of ageing
The Clarins Classic
Introducing the iconic Double Serum
Enriched with 21 powerful active plant extracts, its unique double formulation blends two complementary textures: a hydric (water-based) formula and a lipidic (oil-based) formula to brighten, firm and tone.
The complexion is radiant, restored, more even, with wrinkles visibly smoothed and pores reduced.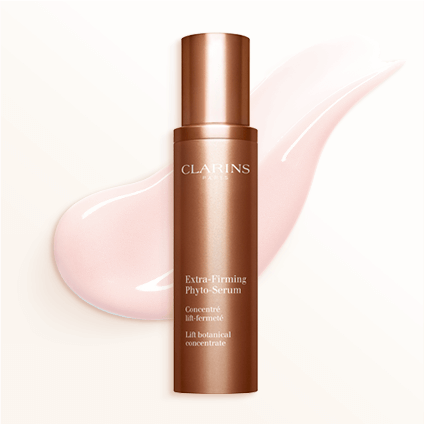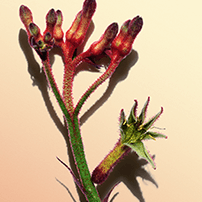 Kangaroo flower
Visibly firm and smooth
The Instant Lift
Say yes to an instantly visible double lift effect
Clarins Extra Firming Phyto-Serum proved a lift effect for younger looking skin. Layer under your day or night cream for younger, firmer, more sculpted skin, day after day.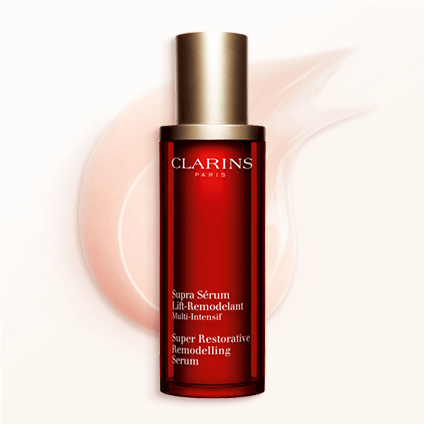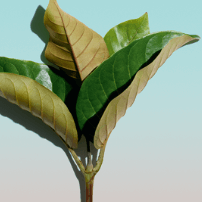 Harungana
Lift and sculpt effect
Visibly sculpt your skin
Looking to get your glow back?
Discover Clarins Super Restorative Remodelling Serum
An exceptional anti-ageing treatment, its plant-powered formula helps to provide a lift and sculpt effect to the contours of the face, restoring skin's inner radiance.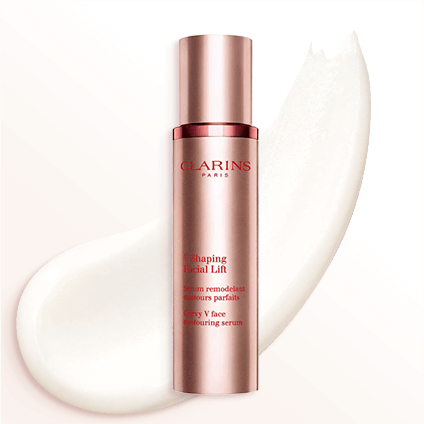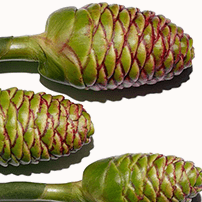 Zérumbet
Visibily depuff and define
Defy gravity
Harnessing the best of Clarins innovation, Clarins V Shaping Facial Lift Serum
fights the pull of gravity with its expert formula and silky-soft texture. A powerful blend of plant extracts and hyaluronic acid visibly sculpts, refine and depuffs the complexion, revealing the perfect contour.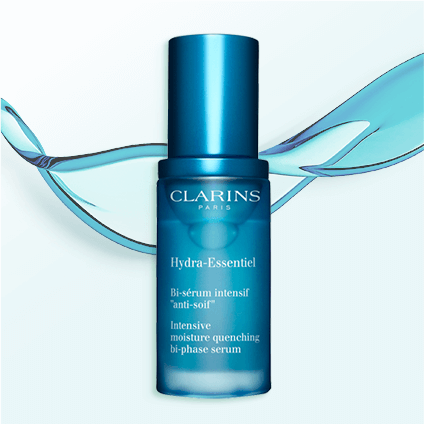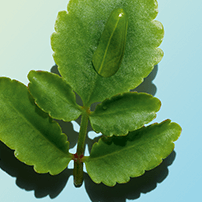 Leaf of life
Restore hydration
Intense nourishment
Quench parched skin with Clarins Hydra-Essentiel Bi-phase Serum
With a hydrating formula enriched with hyaluronic acid and organic leaf of life, it leaves skin hydrated from inside out with its deliciously refreshing water-like texture.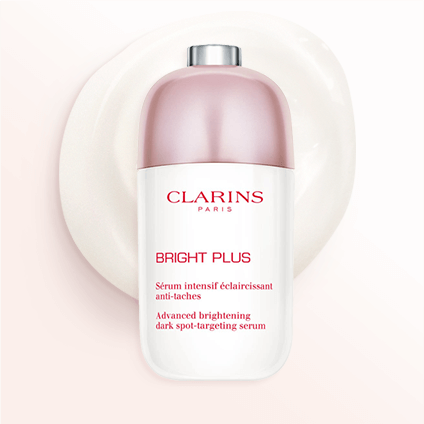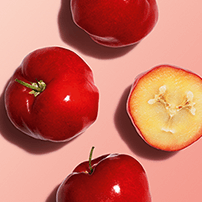 Acerola seeds
Reduce the look of dark spots
Brighten and glow
Let your skin breathe with Clarins Bright Plus Advanced Dark Spot-Targeting Serum
Enriched with Vitamin C derivative and acerola extract, its formula boosts cellular respiration to revive dull complexions, revealing brighter, radiant skin and a healthy glow from within.

Serum
finder
Find the Clarins Serum that targets your skin's needs with our interactive Serum Finder
Find my perfect serum!
Any questions?
Our expertes answer you
Can I use two serums?
Of course! Depending on your skin type and main skin concerns, you can mix and match your serums, for example by applying one serum in the morning and another at night.
Can I use a serum on its own?
Serums can be worn alone, but it's recommended to apply your serum as a first step in your skincare routine, before following up with a day cream and SPF for maximum protection from pollution and UV rays. Serums can also be used at night, after cleansing and before applying your night cream.
Can I apply my serum around the eyes?
It's not recommended to apply your serum around the eye contour, as the skin around the undereyes is extremely thin and delicate. Clarins recommends applying a tailored undereye cream before following up with a serum and day cream + SPF.