01

What is menopause?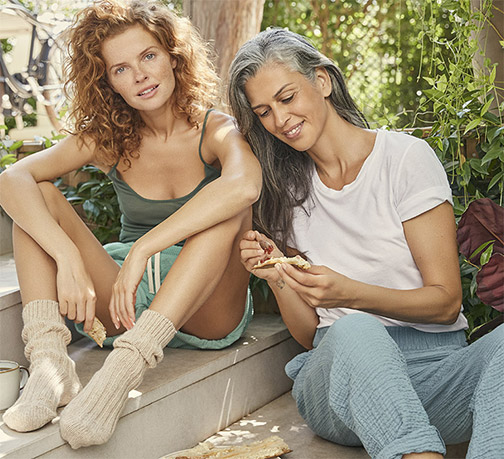 Menopause simply means the end of a woman's reproductive years.
It generally occurs around the age of 50, but every woman is different: it can happen any time between the age of 40 and 55. The biggest sign that menopause has arrived is when your periods stop for good: after 12 months of no periods, a woman is officially considered menopausal.
From around the age of 40, the hormones your ovaries have been producing since puberty begin to gradually drop off, until they stop altogether: estrogen and progesterone are no longer secreted, meaning ovulation stops and your periods disappear. Although some may struggle with no longer having periods and what it means, this is a weight off many women's shoulders, especially those who once had intense PMS symptoms and painful periods.
Menopause is a time when your femininity is at its peak. Now that you don't have your periods and contraception to worry about, a new chapter can begin!