How to
reduce
puffy eyes

and
dark circles
We all notice how the appearance of our eyes changes day in, day out.
They're the first place we look on our own face or when we meet someone else. Even at first glance, a look speaks volumes about your mood and personality.
Putting on eye make-up is often the first beauty ritual we learn in our early teens. A single stroke of eyeliner, darkening the lids or adding some brightly coloured eyeshadow brings out your eyes and shows the world your point of view.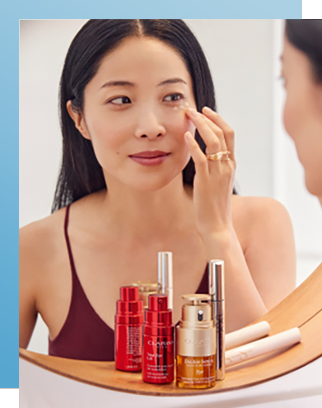 Keeping your eyes and face feeling fresh and energised can be a process involving several tricks and techniques. Our experts share their tips and tricks on how to brighten and reduce puffiness in your under-eye area with the Clarins special eye products.