01

Why is Clarins developing a special firming innovation?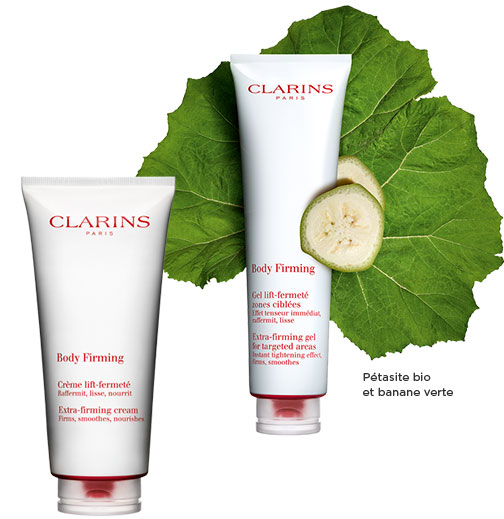 Clarins Laboratories' mission is to take care of every beauty concern so that women feel beautiful and confident.
Skin firmness affects all women, regardless of their age and skin type. Finding a solution for firmer skin is one of Clarins Research's priorities. A firm and toned body is a sign of youth.
Tightening the skin is synonymous with youth and vitality. Feel confident in your body, and a sense of well-being from deep within will bring with it the desire to show off your body to the world. Slim or curvy, tall or petite, young or retired; for Clarins, every woman must first and foremost feel good about herself inside and out, in order to radiate beauty.
To support all generations of women in their quest for a toned body, Clarins is expanding its range of firming skincare products with the new Body Firming treatment concept.
Our range of body firming creams offers a powerful cocktail of natural ingredients to help reshape the figure.