The one and only. Double Serum
Total anti-ageing treatment
Trusted and perfected for 35 years. Worldwide bestseller
Double Serum's cutting-edge formula is powered by 21 potent plant extracts—including age-defying Turmeric—to effectively target all visible signs of aging.
Clarins' unique two-phase formula is inspired by the water and oil nature of the skin. The iconic dual-chamber bottle houses the [Hydric + Lipidic] System and dispenses the perfect ratio of water-soluble (hydric) and oil-soluble (lipidic) ingredients.
Tested, Trusted, Recommended
Women everywhere have added the Double Serum to their skincare routine, achieving:
After 7 days skin is:

Smoother skin (90%)*

More beautiful skin (85%)*

Firmer skin (81%)*
Our clients' satisfaction is clear: one Double Serum is sold every 8 seconds.
*Satisfaction test - multi-ethnic panel - 362 women

Experience the product
An adjustable pump design? Sweet!
As season shift and weather fluctuates, find the perfect amount of Double Serum your skin needs. Have it all, in one easy gesture!
Drag the arrow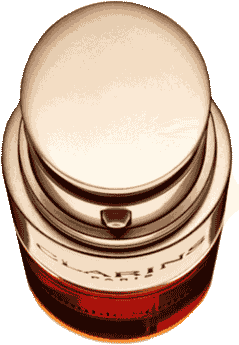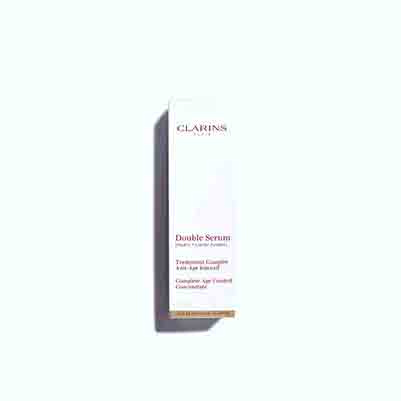 Good for the skin.
Good for the planet
Inside:
With 9 organic ingredients from which 3 are fair trade certified, Clarins created the most natural formula possible which includes organic ingredients sourced from fair trade practices, whenever possible.
Around:
The eco-developed double vial bottle is made out of 10% recycled material and the packaging was reduced.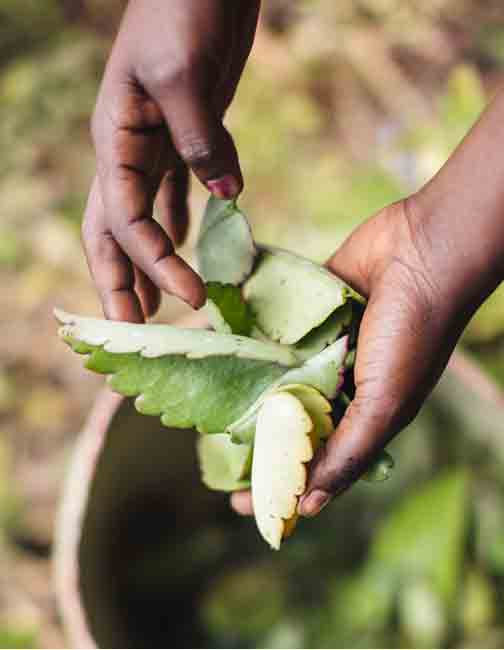 Getting the gist
Our Double Serum's unique and innovative formula boosts the effectiveness of Anti-Ageing creams. When used with the Double Serum, the effects of the Multi Active, the Extra Firming and the Super Restorative creams are multiplied, leaving skin feeling rejuvenated.
Skin care for every age
Intensive day cream replenishing at all levels
Bought it for me and my mom. We're both loving it!! I saw results in the first week and was pretty amazed. 😘
#ClarinsSkincare
@mariannadmt
This is by far the best my skin has ever looked.
#ClarinsSkincare
Msbucks, Arizona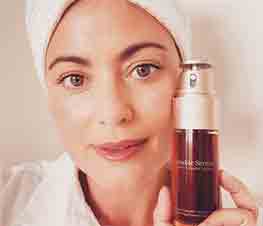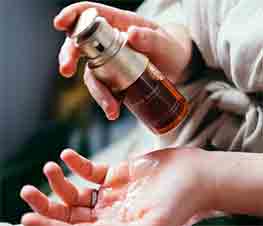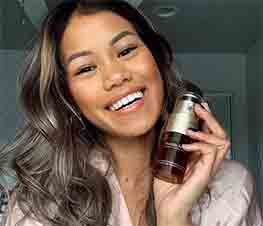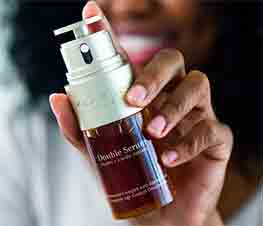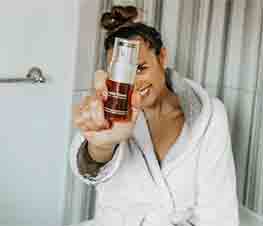 Clarins Beauty School
Learn how to apply face serum.

Double Serum
1.6 FL. OZ.
R1,600.00
1.6 FL. OZ.
R1,600.00