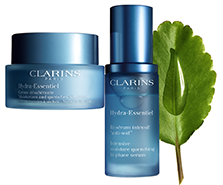 Organic leaf of life extract
Dehydrated, dull skin?
Quench from within with
New Hydra-Essentiel

A variety of ultra-sensory "thirst-quenching" textures for all seasons and for all skin types.
Because every skin has different needs due to climate change.








CLARINS' LABORATORIES INNOVATION
Reactivate the skin's self-hydrating power
Clarins' Research has studied daily thermic shocks and highlighted their impact on skin's natural hydration levels for the first time.
Clarins discovered a powerful hydration activator in the heart of nature, a plant with succulent leaves: the organic leaf of life. Water is essential to life, as well as to your skin's beauty, that's why the new Hydra-Essentiel range helps restore the skin's capacity to retain water thanks to the leaf of life extract: Intensely hydrated, skin is left radiant, fresh and smooth all day long.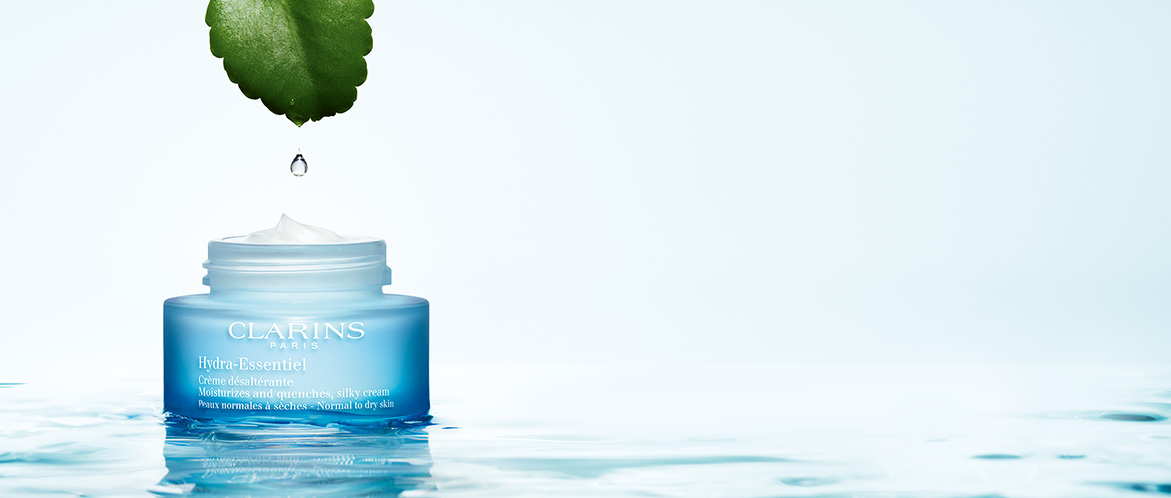 ALL NEW

Activate your skin's self-hydration

Sudden temperature changes, humidity, heat, cold, pollution... can cause skin to become dehydrated...

BEGIN THE EXPERIENCE

BIO-INSPIRATION

Organic leaf of life

The leaf of life and the skin, a wonderful similarity.

LEARN MORE