01

How to get rid of dark circles and puffiness around the eyes?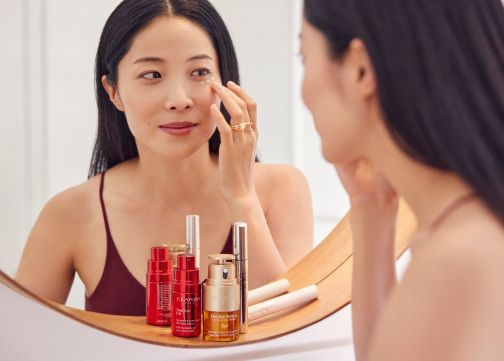 Prone to dark circles? Don't worry: you're not the only one! Dark circles are usually caused by fatigue, ageing, or dehydration. On the other hand, puffy or swollen eyes can be due to other circumstances such as smoking, fluid retention, allergies or genetics.
To fight against dark circles and puffy eyes, we recommend regularly massaging the skin around your eyes.
Ideal for the delicate undereye area, Clarins Double Serum Eye's bi-phase formula combines the tightening effect of a gel with the comfort of a cream to create a refreshing, lightweight treatment that preps eyes for immediate makeup application.
If you suffer from other issues, you may want to find the best eye treatment for yourself, and discover our tips on applying your eye cream with our eyecare tutorial.