How do I apply foundation?
The right choice of foundation is not enough if you don't apply it using the right method. Follow advice from Clarins.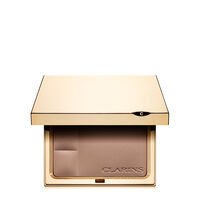 Ways of applying your foundation
Foundation can be applied in different ways, taking into consideration its texture and your personal preference. This could include a sponge and brush that can easily fit into your make-up bag. Using your fingers is advised when dealing with a liquid foundation.
Whichever method you choose, the objective remains the same, to even out the complexion for a flawless effect.
How should I apply my foundation?
To help you apply your foundation, Clarins offers several online how-to videos, be that for application with a brush or to learn how to apply foundation with your fingers.
Don't forget that all important beauty step: Hydrate your skin before applying your foundation. This will form an excellent base for make-up. Once you have applied your foundation in whichever way you choose, set it by gently patting your face using your hands. The warmth in your hands will even out your complexion for a perfect result within a few moments.
Articles on the same category