How to hide and conceal acne
Acne doesn't just effect teenagers and pregnant women. All skin types can suffer from acne. To complement dermatological facial treatments, Clarins has developed products to treat acne that are also specifically designed to conceal blemishes, redness and other imperfections, whilst boosting your skin's natural radiance.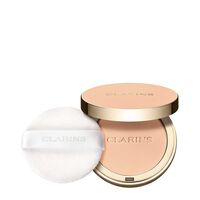 Get a perfect complexion
Acne can aggravate and weaken the skin, making it shiny and oily. Regardless of whether or not you are seeking dermatological treatment, the first point of call is to refresh the skin to restore its softness. Clarins' Bright Plus range (available as a treatment essence, serum and moisturiser) hydrates the skin and tightens pores. Its mattifying action also helps to enhance your skin's natural vibrancy.
How to hide acne blemishes
To get an even, radiant complexion, apply foundation after your face cream. Clarins' Everlasting Longwearing Foundation is the perfect solution for women looking for long-wearing make-up. This high-coverage foundation is rich in bamboo powder, quinoa and oat sugar extracts, as well as a plant-based micro-patch extract that binds water to its surface while protecting it from dehydration. The foundation conceals imperfections, redness or birthmarks and blends into the skin thanks to its ultra-light texture.
To conceal small blemishes and hide dark patches, opt for Everlasting Concealer. Dab on gently with fingertips, working from the inside to the outside to blend in the formula.
Articles on the same category